"Blessing" Screening Wall
Walking into the hotel,you will see the main entrance plaque of ?Yunzhong Inn? which is inscribed by Mr.Hengshao Aisin-gioro,the VLL descendant of the Emperor Qian Long of the Qing Dynasty.

A "Blessing" screening wall facing the main entrance represents the most distinctive traditional characteristics of Datong.

The pattern of ?Blessing? consists of two parts:rabbit left and snake right,Where the local people believe the meaning of this pattern as ?the snake surrounds the rabbit bringing fortune to generations to come?.
The Main Courtyard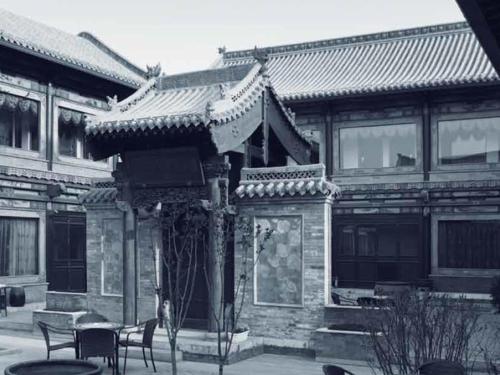 The main courtyard consists of two parts separated by an ancient Chinese gate.The plague ?yizhan?hanging on top of the gate is an antique from the hotel owner?s collection.The courtyard is decorated with plants and a fish tanks,has tables and seats for the guest?s leisure.
The Reception Hall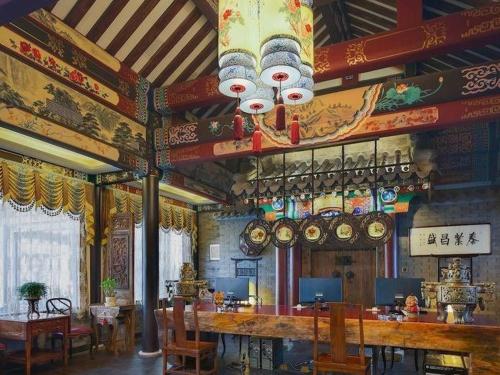 The reception hall is magnificent with paintings covering the ceiling. Behind it is a wall decorated with a Chinese gatehouse.The recreation area is separated by an antique woodcarving.